Hey, everyone!
We have now reached the month of September and you know what that means…
A new month = new book releases!
September seems to be a very promising month of book releases. I was scrolling through multiple websites to see what titles are coming out this month, and constantly saving Goodreads book pages so I can remember to add them to this list. Let me tell you now, this will be a longggg list so be prepared to keep scrolling, and maybe you'll even add a book or two to your own TBR lists.
I am so excited for lot's of the titles featured on this list, and I've got quite the mixture of genres– from contemporary romance to mystery and thriller!
As always: These are all books that I have added to my tbr. So, if I have missed any June 2022 releases that you are looking forward to, let me know in the comments below and I would love to check it out!
---
The Weight of Blood
Tiffany D. Jackson
Expected Publication: September 6, 2022
Edition: 416 pages, Hardcover
Goodreads Synopsis:
New York Times bestselling author Tiffany D. Jackson ramps up the horror and tackles America's history and legacy of racism in this suspenseful YA novel following a biracial teenager as her Georgia high school hosts its first integrated prom.

When Springville residents—at least the ones still alive—are questioned about what happened on prom night, they all have the same explanation . . . Maddy did it.

An outcast at her small-town Georgia high school, Madison Washington has always been a teasing target for bullies. And she's dealt with it because she has more pressing problems to manage. Until the morning a surprise rainstorm reveals her most closely kept secret: Maddy is biracial. She has been passing for white her entire life at the behest of her fanatical white father, Thomas Washington.

After a viral bullying video pulls back the curtain on Springville High's racist roots, student leaders come up with a plan to change their image: host the school's first integrated prom as a show of unity. The popular white class president convinces her Black superstar quarterback boyfriend to ask Maddy to be his date, leaving Maddy wondering if it's possible to have a normal life.

But some of her classmates aren't done with her just yet. And what they don't know is that Maddy still has another secret . . . one that will cost them all their lives.
---
Foul Lady Fortune
Chloe Gong
Expected Publication: September 27, 2022
Edition: 528 pages, Kindle Edition
Goodreads Synopsis:
From the #1 New York Times bestselling author of These Violent Delights and Our Violent Ends comes the first book in a captivating new duology following an ill-matched pair of spies posing as a married couple to investigate a series of brutal murders in 1930s Shanghai.

It's 1931 in Shanghai, and the stage is set for a new decade of intrigue.

Four years ago, Rosalind Lang was brought back from the brink of death, but the strange experiment that saved her also stopped her from sleeping and aging—and allows her to heal from any wound. In short, Rosalind cannot die. Now, desperate for redemption from her traitorous past, she uses her abilities as an assassin for her country.

Code name: Fortune.

But when the Japanese Imperial Army begins its invasion march, Rosalind's mission pivots. A series of murders is causing unrest in Shanghai, and the Japanese are under suspicion. Rosalind's new orders are to infiltrate foreign society and identify the culprits behind the terror plot before more of her people are killed.

To reduce suspicion, however, she must pose as the wife of another Nationalist spy, Orion Hong, and though Rosalind finds Orion's cavalier attitude and playboy demeanor infuriating, she is willing to work with him for the greater good. But Orion has an agenda of his own, and Rosalind has secrets that she wants to keep buried. As they both attempt to unravel the conspiracy, the two spies soon find that there are deeper and more horrifying layers to this mystery than they ever imagined
---
I'm the Girl
Courtney Summers
Expected publication September 13, 2022
352 pages, Hardcover
Goodreads synopsis:
The new groundbreaking queer thriller from New York Times bestselling and Edgar-award Winning author Courtney Summers.

When sixteen-year-old Georgia Avis discovers the dead body of thirteen-year-old Ashley James, she teams up with Ashley's older sister, Nora, to find and bring the killer to justice before he strikes again. But their investigation throws Georgia into a world of unimaginable privilege and wealth, without conscience or consequence, and as Ashley's killer closes in, Georgia will discover when money, power and beauty rule, it might not be a matter of who is guilty—but who is guiltiest.

A spiritual successor to the 2018 breakout hit, Sadie, I'm the Girl is a masterfully written, bold, and unflinching account of how one young woman feels in her body as she struggles to navigate a deadly and predatory power structure while asking readers one question: if this is the way the world is, do you accept it?
---
Monsters Born and Made
Tanvi Berwash
Expected Publication: September 6, 2022
352 pages, Hardcover
Goodreads synopsis:
Sixteen-year-old Koral and her older brother Emrik risk their lives each day to capture the monstrous maristags that live in the black seas around their island. They have to, or else their family will starve.

In an oceanic world swarming with vicious beasts, the Landers―the ruling elite, have indentured Koral's family to provide the maristags for the Glory Race, a deadly chariot tournament reserved for the upper class. The winning contender receives gold and glory. The others―if they're lucky―survive.

When the last maristag of the year escapes and Koral has no new maristag to sell, her family's financial situation takes a turn for the worse and they can't afford medicine for her chronically ill little sister. Koral's only choice is to do what no one in the world has ever dared: cheat her way into the Glory Race.

But every step of the way is unpredictable as Koral races against contenders―including her ex-boyfriend―who have trained for this their whole lives and who have no intention of letting a low-caste girl steal their glory. When a rebellion rises and rogues attack Koral to try and force her to drop out, she must choose―her life or her sister's―before the whole island burns.

She grew up battling the monsters that live in the black seas, but it couldn't prepare her to face the cunning cruelty of the ruling elite.

Perfect for fans of The Hunger Games and These Violent Delights, this South Asian-inspired fantasy is a gripping debut about the power of the elite, the price of glory, and one girl's chance to change it all.
---
Killers of a Certain Age
Deanna Raybourn
Expected Publication September 6, 2022
368 pages, Hardcover
Goodreads Synopsis:
Older women often feel invisible, but sometimes that's their secret weapon.

They've spent their lives as the deadliest assassins in a clandestine international organization, but now that they're sixty years old, four women friends can't just retire – it's kill or be killed in this action-packed thriller.

Billie, Mary Alice, Helen, and Natalie have worked for the Museum, an elite network of assassins, for forty years. Now their talents are considered old-school and no one appreciates what they have to offer in an age that relies more on technology than people skills.

When the foursome is sent on an all-expenses paid vacation to mark their retirement, they are targeted by one of their own. Only the Board, the top-level members of the Museum, can order the termination of field agents, and the women realize they've been marked for death.

Now to get out alive they have to turn against their own organization, relying on experience and each other to get the job done, knowing that working together is the secret to their survival. They're about to teach the Board what it really means to be a woman–and a killer–of a certain age.
---
Mere Mortals
Erin Jade Lange
Expected Publication: September 27, 2022
368 pages, Hardcover
Goodreads Synopsis:
"Two teenage vampires are turned mortal and must face the greatest nightmare of all–high school"–

This hilarious, fresh take on a classic vampire tale follows a pair of hundred-year-old teenage vampires who are turned mortal and must face the greatest nightmare of all—high school.

Charlie and her brother, Reg, have been vampires for…a very long time. For a century, they enjoyed the glitz and glamour of life as members of the wealthiest vampire clan. But now, after one careless mistake, they've been expelled from the vampire community and dumped in the middle of Nowhere, Iowa, to live as mortals.

Suddenly Charlie has to deal with zits, tears, and—worst of all—high school. But things start to change when she and Reg find a group of friends, including the deliciously good-looking Dexter. And though Charlie would give anything to be vampire again, she begins to appreciate some of the new experiences that humanity brings too.

But nothing could make them forget the life they've left behind. When they're offered a second shot at immortality, Charlie is desperate to seize it. It'll just mean a total betrayal of all her new friends, who will have their minds wiped of their memories of her. She can handle that if it means she can live forever…right?
---
When in Rome
Sarah Adams
Expected Publication: September 20, 2022
320 pages, Paperback
Goodreads Synopsis:
Opposites certainly attract for the stranded pop star and small-town baker in this charming slice of romance from the author of the TikTok sensation The Cheat Sheet.

Amelia Rose, known as Rae Rose to her adoring fans, is burned-out from years of maintaining her "princess of pop" image. Inspired by her favorite Audrey Hepburn film, Roman Holiday, she drives off in the middle of the night for a break in Rome . . . Rome, Kentucky, that is.

When Noah Walker finds Amelia on his front lawn in her broken-down car, he makes it clear he doesn't have the time or patience for celebrity problems. He's too busy running the pie shop his grandmother left him and reminding his nosy but lovable neighbors to mind their own damn business. Despite his better judgment, he lets her stay in his guest room–but only until her car is fixed–then she's on her own.

Then Noah starts to see a different side of Rae Rose–she's Amelia: kindhearted and goofy, yet lonely from years in the public eye. He can't help but get close to her. Soon she'll have to return to her glamorous life on tour, but until then, Noah will show Amelia all the charming small-town experiences she's been missing, and she'll help him open his heart to more.

Amelia can't resist falling for the cozy town and her grumpy tour guide, but even Audrey had to leave Rome eventually.
---
The Make-Up Test
Jenny L. Howe
Expected Publication September 13, 2022
336 pages, Paperback
ONE TO WATCH meets BEACH READ in this smart, swoony, romantic comedy, in which two college exes find themselves battling against each other—and their unresolved feelings—for a spot in a prestigious literature Ph.D. program.

Allison Avery loves to win. After acing every academic challenge she's come up against, she's finally been accepted into her dream Ph.D. program at Claymore University, studying medieval literature under a professor she's admired for years. Sure, grad school isn't easy—the classes are intense, her best friend is drifting away, and her students would rather pull all-nighters than discuss The Knight's Tale—but she's got this. Until she discovers her ex-boyfriend has also been accepted. Colin Benjamin might be the only person who loves winning more than Allison does, and when they're both assigned to TA for the same professor, the game is on.

What starts as a personal battle of wits (and lit) turns into all-out war when their professor announces a career-changing research trip opportunity—with one spot to fill. Competing with Colin is as natural as breathing, and after he shattered her heart two years ago, Allison refuses to let him come out on top. But when a family emergency and a late night road trip—plus a very sexy game of Scrabble—throw them together for a weekend, she starts to wonder if they could be stronger on the same team. And if they fall for each other all over again, Allison will have to choose between a once-in-a-lifetime opportunity and what could be a twice-in-a-lifetime love.

Charmingly bookish and unequivocally fat positive, The Make-Up Testembraces the truth that people can sometimes change and grow, even when you least expect it.
---
A Merry Little Meet Cute
Julie Murphy, Sierra Simone
Expected Publication September 20, 2022
384 pages, Hardcover
Cowritten by #1 New York Times bestselling author Julie Murphy and USA Today bestselling author Sierra Simone—a steamy plus-size holiday rom-com about an adult film star who is semi-accidentally cast as a lead in a family-friendly Christmas movie, and the former bad-boy pop star she falls in love with.

Bee Hobbes (aka Bianca Von Honey) has a successful career as a plus-size adult film star. With a huge following and two supportive moms, Bee couldn't ask for more. But when Bee's favorite producer casts her to star in a Christmas movie he's making for the squeaky-clean Hope Channel, Bee's career is about to take a more family-friendly direction.

Forced to keep her work as Bianca under wraps, Bee quickly learns this is a task a lot easier said than done. Though it all becomes worthwhile when she discovers her co-star is none other than childhood crush Nolan Shaw, an ex-boy band member in desperate need of career rehab. Nolan's promised his bulldog manager to keep it zipped up on set, and he will if it means he'll be able to provide a more stable living situation for his sister and mom.

But things heat up quickly in Christmas Notch, Vermont, when Nolan recognizes his new co-star from her ClosedDoors account (oh yeah, he's a member). Now Bee and Nolan are sneaking off for quickies on set, keeping their new relationship a secret from the Hope Channel's execs. Things only get trickier when the reporter who torpedoed Nolan's singing career comes snooping around—and takes an instant interest in mysterious newcomer Bee.

And if Bee and Nolan can't keep their off-camera romance behind the scenes, then this merry little meet cute might end up on the cutting room floor.
---
How to Succeed in Witchcraft
Aislinn Brophy
416 pages, Hardcover
Expected publication September 27, 2022
An overachieving teen witch vies for a prestigious scholarship at her elite high school in this contemporary YA fantasy for fans of Never Have I Ever and Sabrina the Teen Witch!

Magically brilliant, academically perfect, chronically overcommitted…

Shay Johnson has all the makings of a successful witch. Now that she's a junior at T.K. Anderson Magical Magnet School, she's one step closer to winning the full-ride Brockton Scholarship–her ticket into the university of her dreams. Her main competition? Ana freaking Alvarez. The key to victory? Impressing Mr. B, drama teacher and head of the scholarship committee.

When Mr. B persuades Shay to star in this year's aggressively inclusive, racially diverse musical—at their not-quite-diverse school–she agrees, wearily, even though she'll have to put up with Ana playing the other lead. But with rehearsals underway, Shay realizes Ana is…not the despicable witch she'd thought. Perhaps she could even be a friend–or more. And Shay could use someone in her corner once she finds herself on the receiving end of Mr. B's unpleasant and unwanted attention. When Shay learns she's not the first witch to experience his inappropriate behavior, she must decide if she'll come forward. But how can she speak out when the scholarship–and her future–are on the line?

An unforgettable debut, How to Succeed in Witchcraft conjures up searing social commentary, delightfully awkward high school theater, and magical proclamations of love.
---
Stephanie Garber
Expected Publication September 13, 2022
416 pages, Hardcover
The fiercely-anticipated sequel to the #1 New York Times bestseller Once Upon a Broken Heart, starring Evangeline Fox and the Prince of Hearts on a new journey of magic, mystery, and heartbreak.

Not every love is meant to be.

After Jacks, the Prince of Hearts, betrays her, Evangeline Fox swears she'll never trust him again. Now that she's discovered her own magic, Evangeline believes she can use it to restore the chance at happily ever after that Jacks stole away.

But when a new terrifying curse is revealed, Evangeline finds herself entering into a tenuous partnership with the Prince of Hearts again. Only this time, the rules have changed. Jacks isn't the only force Evangeline needs to be wary of. In fact, he might be the only one she can trust, despite her desire to despise him.

Instead of a love spell wreaking havoc on Evangeline's life, a murderous spell has been cast. To break it, Evangeline and Jacks will have to do battle with old friends, new foes, and a magic that plays with heads and hearts. Evangeline has always trusted her heart, but this time she's not sure she can. . . .
---
House of Hunger
Alexis Henderson
Expected publication September 27, 2022
304 pages, Hardcover
Goodreads Synopsis:
WANTED – Bloodmaid of exceptional taste. Must have a keen proclivity for life's finer pleasures. Girls of weak will need not apply.

A young woman is drawn into the upper echelons of a society where blood is power, in this dark and enthralling gothic novel from the author of The Year of the Witching.

Marion Shaw has been raised in the slums, where want and deprivation is all she knows. Despite longing to leave the city and its miseries, she has no real hope of escape until the day she spots a peculiar listing in the newspaper, seeking a bloodmaid.

Though she knows little about the far north–where wealthy nobles live in luxury and drink the blood of those in their service–Marion applies to the position. In a matter of days, she finds herself the newest bloodmaid at the notorious House of Hunger. There, Marion is swept into a world of dark debauchery–and at the center of it all is her.

Countess Lisavet, who presides over this hedonistic court, is loved and feared in equal measure. She takes a special interest in Marion. Lisavet is magnetic, and Marion is eager to please her new mistress. But when her fellow bloodmaids begin to go missing in the night, Marion is thrust into a vicious game of cat and mouse. She'll need to learn the rules of her new home–and fast–or its halls will soon become her grave.
---
What are some of the September 2022 books releases YOU are looking forward to?
Let me know in the comments below!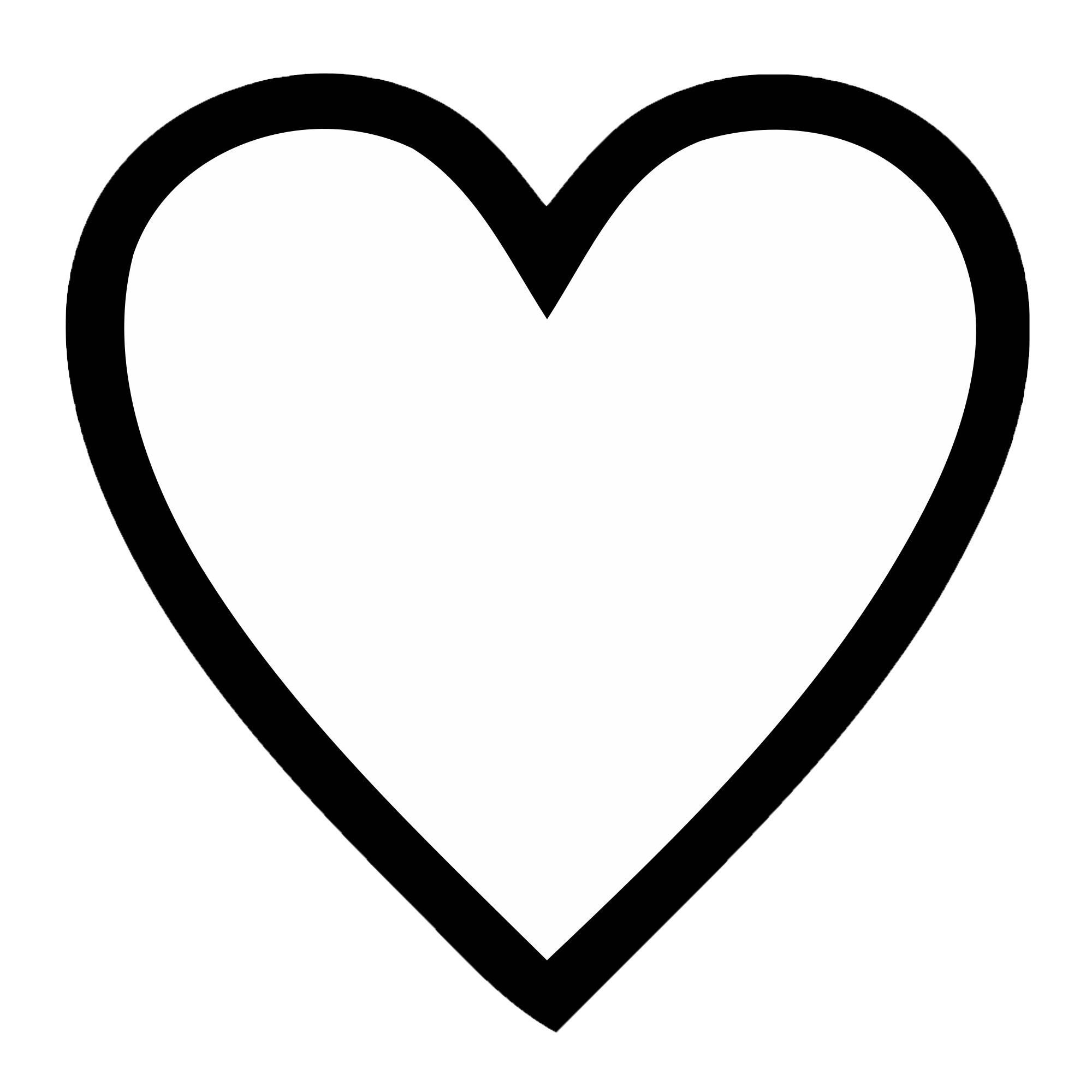 Follow Me On Social Media and Let's Talk Books! :
Read More :