I love book subscription boxes. What's better than getting sent a little parcel with a book and some goodies every month?
This time, I'll be talking about a book subscription service from Teatime Bookshop.
Every month they send you a book package with your choice of books (no. of books and genre) and some treats to accompany you during a reading session.
A little bit about TeaTime Bookshops, the company started in 2019 by a small team of book lover's and are now one of the UK's leading online book subscription services (how amazing is that!). They offer over 12 different book subscription categories that range from Mystery/Thriller to Young Adult Fiction– catering to all ages and book genre-preferences. These boxes are a perfect gift to a loved one or even to yourself!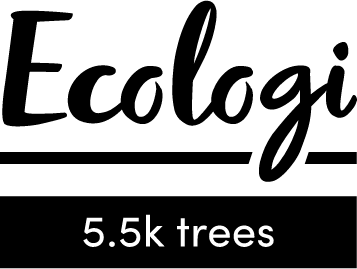 If that wasn't impressive, TeaTime Bookshop are also currently partnered with Ecologi, who support responsible climate projects, so by purchasing a subscription box you're helping to save a book and plant a tree.
Website: https://teatimebookshop.co.uk/
Before we get onto the unboxing, I do want to make it clear that I am a TeaTime Bookshop Ambassador, so I do get sent their boxes for free. That being said, this is a brand that I am genuinely proud to be working and making content with. My review policy still stands, and I will continue to honestly state my opinions.
---
Now let's get to the unboxing!
Here's a quick look at everything inside the box that you can expect when you choose to subscribe:
– Beverage and Biscuits
Every month you can expect to receive some kind of beverage (your choice of Tea, Coffee or Hot Chocolate) and a little sweet treat. The website states that "Tea & coffee is ethically sourced. Biscuits may contain traces of nuts and are not gluten free. Please advise us at checkout of any dietary requirement". I choose hot chocolate as my beverage of choice– mostly because it's been a while since I've had hot chocolate and I've been craving a warm mug of hot coco.
– Bookmark and Postcard
I love bookmarks. I believe you can NEVER have enough bookmarks, especially if you loose them as often as I do. The postcard actually made me realise how long it's been since I've written anyone a letter or a card.
– The Book
I love how you can select whether you would like a 'new' or 'pre-loved' book, and whether you would like 'one', 'two' and sometimes even 'four' books (depending on the genre) in your box. It states on their website that "Pre-loved books are in excellent used condition & new books are brand new condition". I chose the Crime/Thriller Book box (obviously!), and while the book was "pre-loved", it arrived looking as good as new.
About the book:
You Again
by Debra Jo Immergut
From Edgar Award nominee Debra Jo Immergut, a taut, twisting work of suspense about a woman haunted by her younger self
Abigail Willard first spots her from the back of a New York cab: the spitting image of Abby herself at age twenty-two—right down to the silver platforms and raspberry coat she wore as a young artist with a taste for wildness. But the real Abby is now forty-six and married, with a corporate job and two kids. As the girl vanishes into a rainy night, Abby is left shaken. Was this merely a hallucinatory side effect of working-mom stress? A message of sorts, sent to remind her of passions and dreams tossed aside? Or something more dangerous?
As weeks go by, Abby continues to spot her double around her old New York haunts—and soon, despite her better instincts, Abby finds herself tailing her look-alike. She is dogged by a nagging suspicion that there is a deeper mystery to figure out, one rooted far in her past. All the while, Abby's life starts to slip from her control: her marriage hits major turbulence, her teenage son drifts into a radical movement that portends a dark coming era. When her elusive double presents her with a dangerous proposition, Abby must decide how much she values the life she's built, and how deeply she knows herself.
You Again is an audaciously constructed novel, an unboxing of memory, desire, and regret—and an electrifying portrait of a woman hurtling toward a key crossroads in her life, where a secret lies buried like an undetonated bomb.
---
Now let's summarise the points:
What I love:
It's a book subscription box minus all the cute– but admittedly useless and easily forgotten– trinkets. Don't get me wrong I love all the extra bits that come inside other book subscription boxes; however, sometimes the items don't really appeal to me OR I end up chucking them into a drawer and never seeing them again. Like, what am I going to do with the 20+ enamel pins I've collected over the years?
Related to the previous point, you can be assured that all the items in this box will be useful. You've got the book which you chose, the beverage and biscuits which can be eaten (or shared!), and of course who doesn't love another bookmark! Nothing will be shoved at the bottom of a drawer and forgotten.
It's affordable. Subscription boxes start at £8.99, which is pretty affordable compared to other subscription boxes. Did I mention shipping also free? YES TO FREE SHIPPING!
The variety of different subscription boxes. They have over 12 different subscription boxes to choose from so you can pick up something for yourself, your partner, your friend, your friend's kid etc.
Their commitment to the environment. With every new subscription, they will plant another tree. We're reading books, and positively contributing to the environment! Also, the packaging is fully recyclable.
The customer service. I've had a couple back and fourth emails with them and they have been nothing but accommodating. As a customer, I really appreciate little things like this.
What I did not like:
It's a monthly thing. No book mail daily or even weekly, unfortunately.
I guess you can say that I am a BIG fan of Teashop Bookstore's subscription boxes, and I cannot wait to receive more of their boxes in the future.
---
Let me know in the comments below if you are currently subscribed to any book subscription boxes and your experience with them– the good, the bad and everything in between!
Follow me on social media:
Read More: