I watched this year's 95th Academy Awards Oscars live, and surprisingly enjoyed a lot of the looks that the celebrities turned up in. Among all the award season carpets we have had this season, the Oscars was, in my opinion, the best in terms of fashion (this is coming from someone who wears very, very basic outfits in her everyday life lol).
As a result, this blog post idea came to me and I thought it would be fun to turn it into a reality.
This is just a silly little blog post but I hope you enjoy it regardless.
---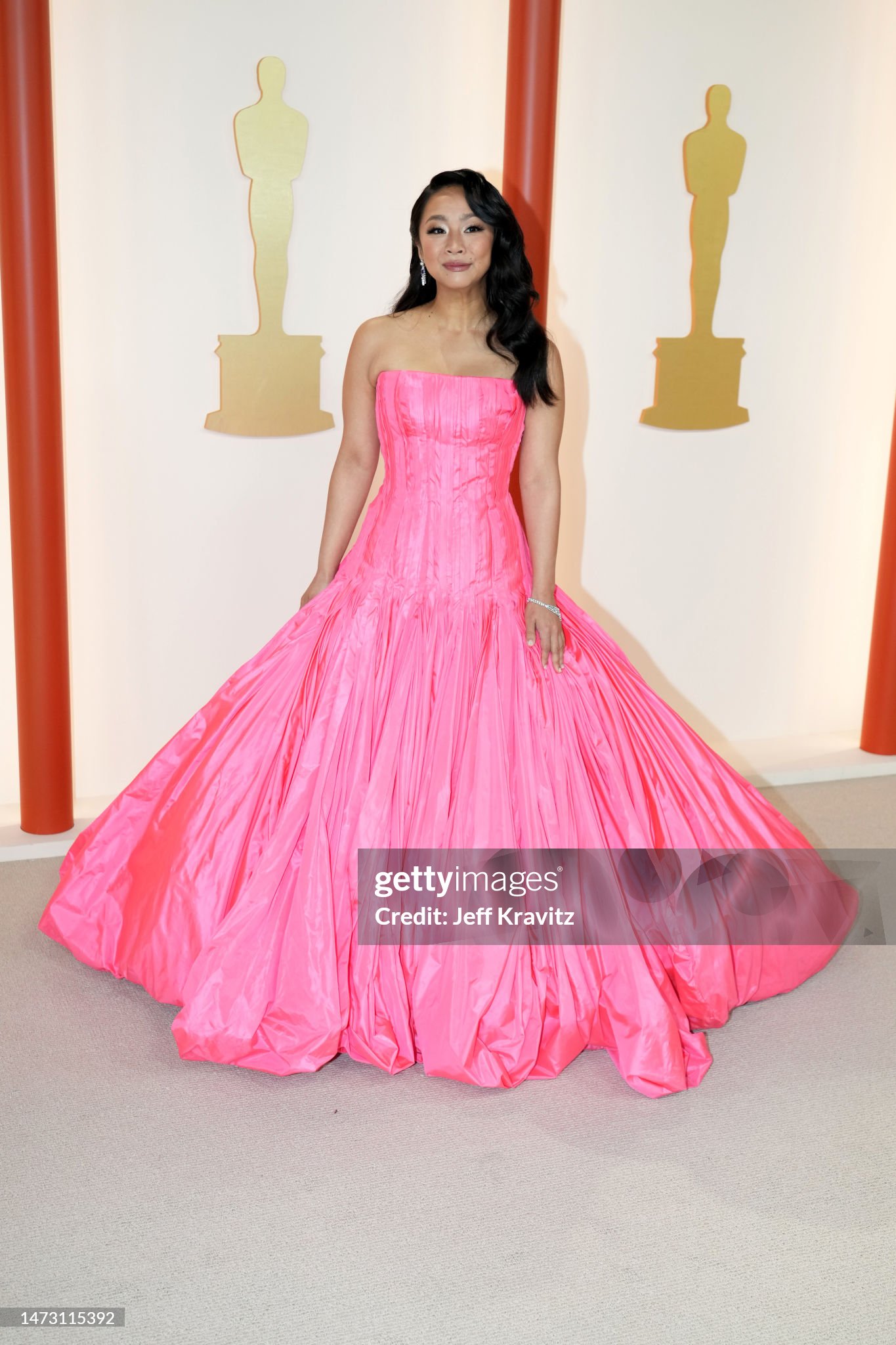 Hong Chau, who is nominated for The Whale, is the picture of elegance in a pink gown with a black train. The bright, bubblegum pink Valentino haute couture dress was giving YA contemporary vibes– the colour has connotations of a book genre that has a lot of characters that are young, bubbly and are unafraid to make a statement. When picking a specific book to match with this look, I looked wanted the book's front cover to match the dress to. Hence, why I picked Broken Hearts, Fences and Other Things to Mend by Katie Finn. I surprisingly only had a short list of bright pink front covers to pick from.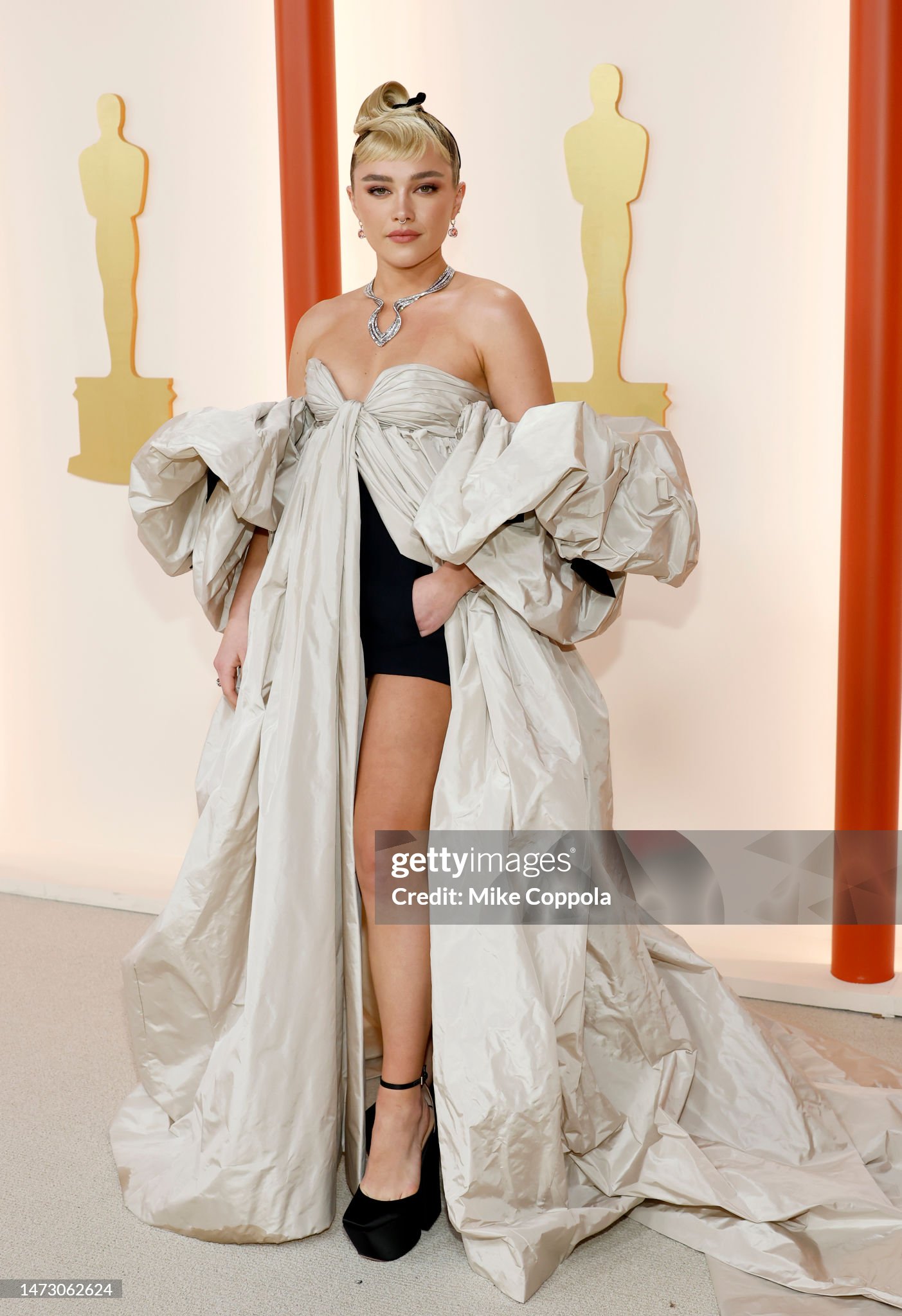 Florence Pugh arrived at the Oscars in head-to-toe Valentino. The actress tells Vogue of selecting the punk-princess confection she compares to as "wearing a cloud." Admittedly, this look wasn't a favourite of mine (the dress's silhouette and the draping was a bit much) but Florence looks beautiful so she gets a pass. I decided to match this red carpet look to The Sun and Her Flowers by Rupi Kaur. Not only does the book's front cover look quite similar to Florence's look, but the content of the book match the look as well. Like this Valentino piece, poetry itself can be as simple and complex as the reader wants to perceive it as. Poetry can carry a lot of depth and meaning, just like the dress carries a lot of material.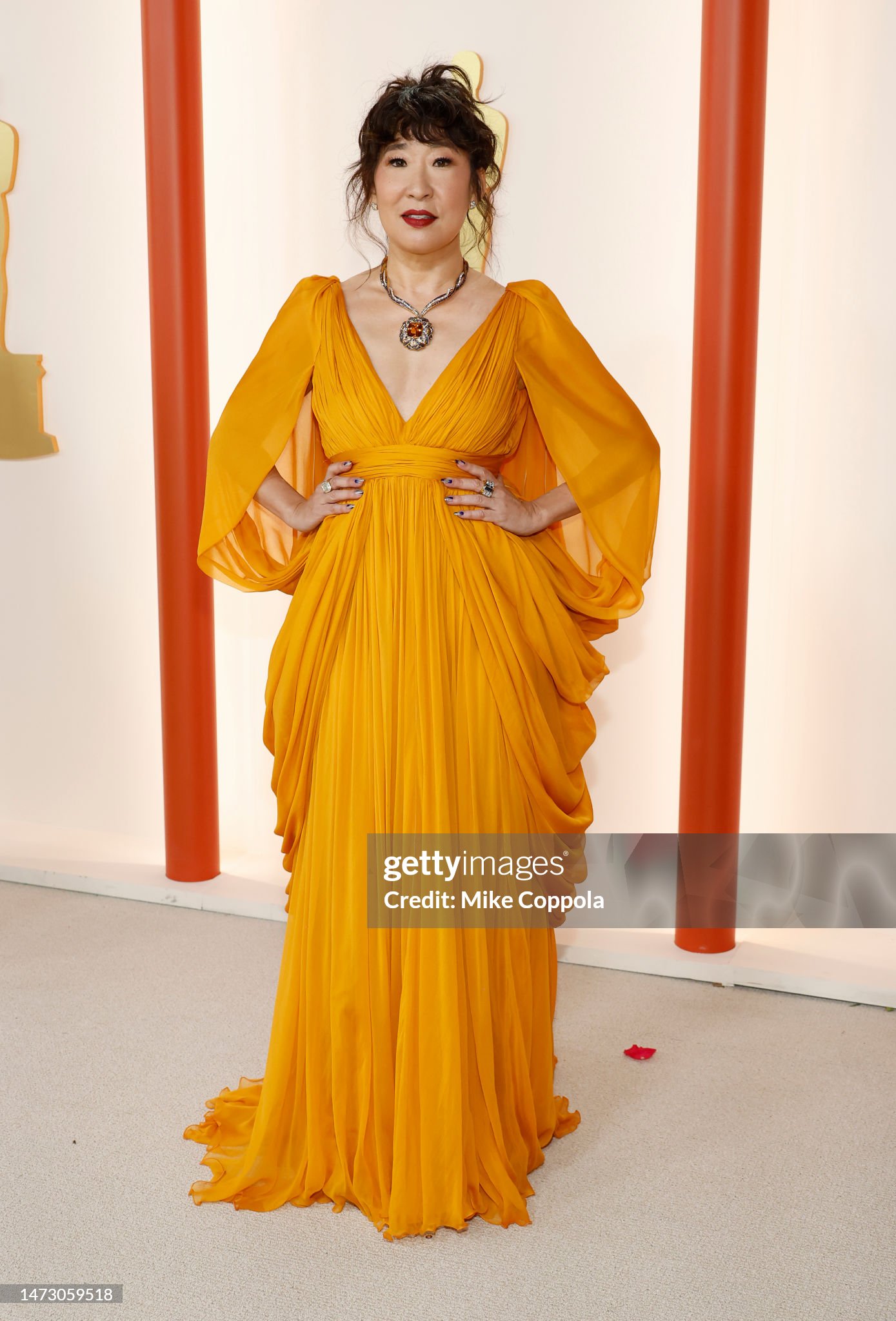 Sandra Oh stunned in this sunset yellow piece by Giambattista Valli and fine jewellery by Briony Raymond. It could be the way she is posed, but as soon as I saw this picture, I immediate thought of the 3rd book in the End of Days series by Susan EE. The colour and the draping of the dress was giving angel wings in my mind.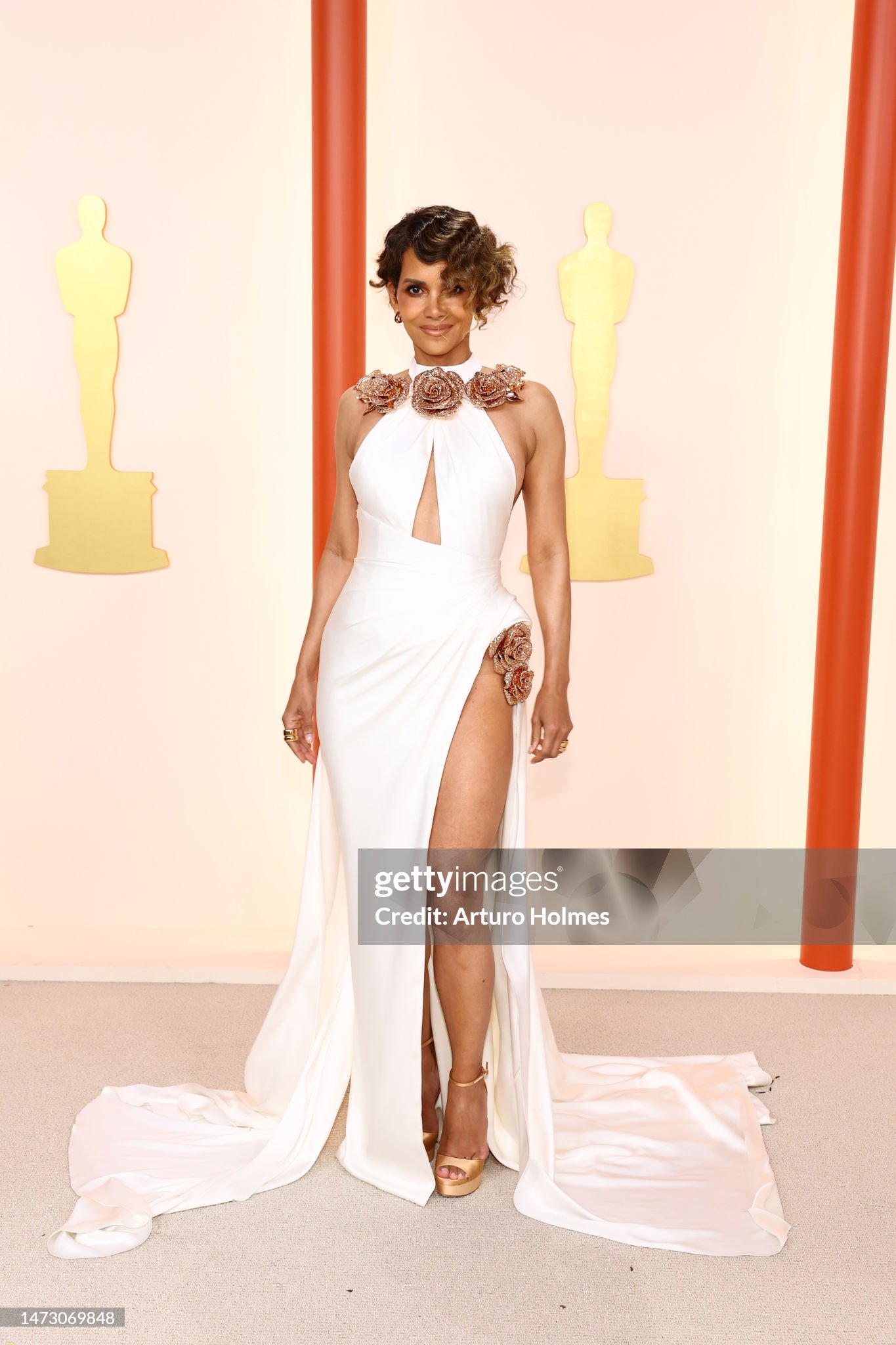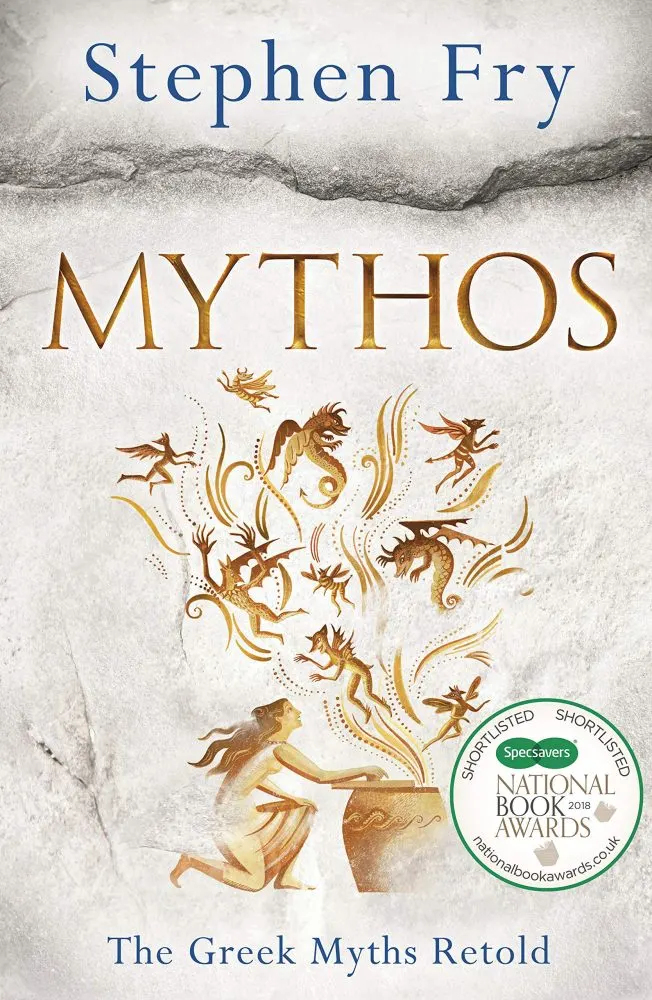 Halle Berry heated up the Oscars 2023 red carpet last night in a white dress by Tamara Ralph, and its ultra-high slit and glittering floral trim had fans wowed. The satin gown, embellished with rose gold crystal flowers along the neckline, and the halter-neck style of the dress reminds me a lot of traditional greek attire. All I had to do next was find a book that had a predominantly white front cover– and that's where Mythos bY Stephen Fry comes in.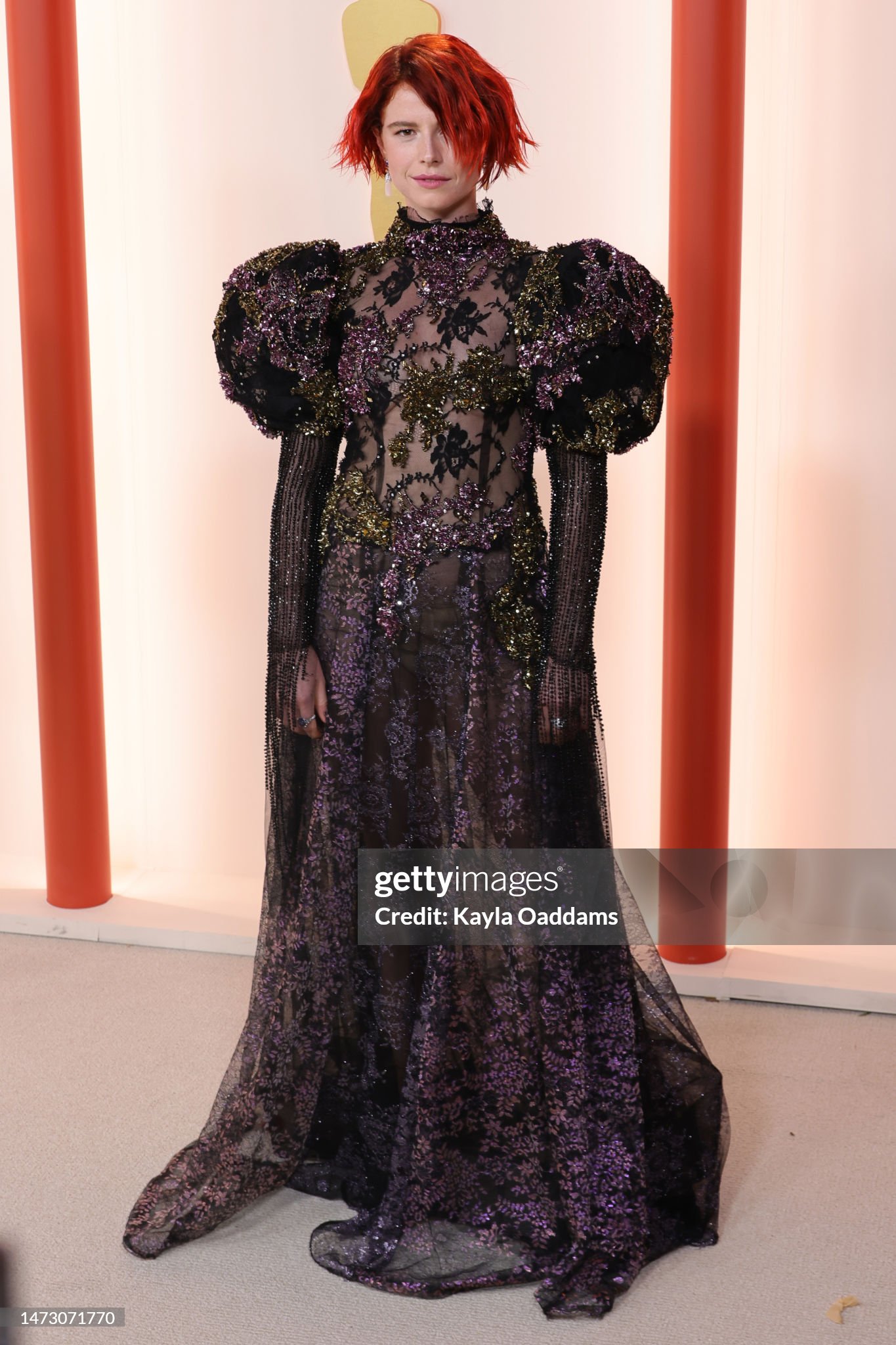 As soon as I saw Jessie Buckley in Rodarte, I instantly thought of Alice in Wonderland. The short, glaring red hair reminded me a lot of a dark Mad Hatter, one reminiscent in the Alice in Wonderland film that stars Anne Hathaway. I managed to rack my brain for where I had seen a book cover so eerily similar– even looking through my own bookshelves because I knew I owned a copy of the book– and eventually found the perfect match. Ensnared by A.G Howard, the second book in her Alice in Wonderland inspired book series. A perfect match, in my opinion.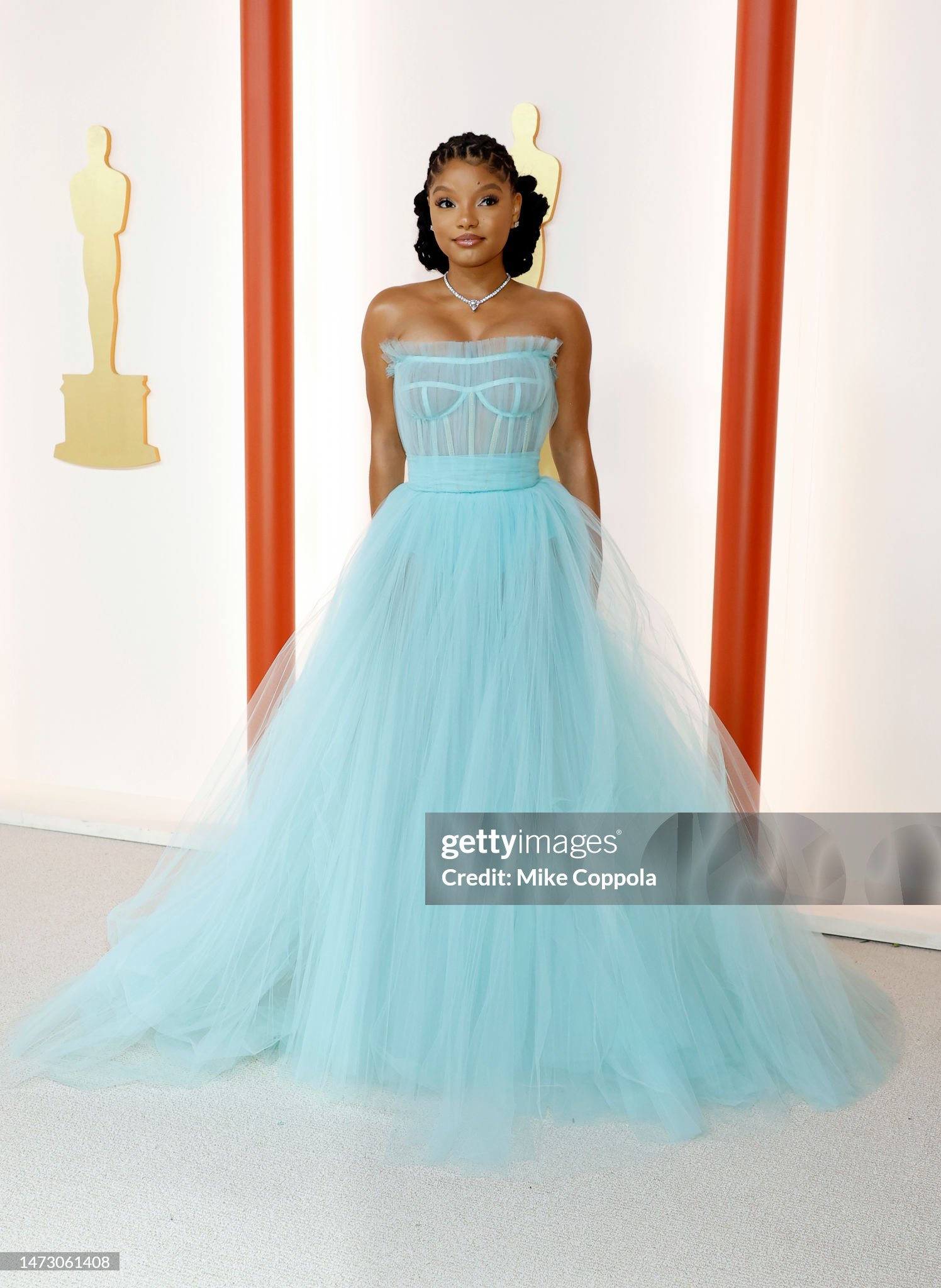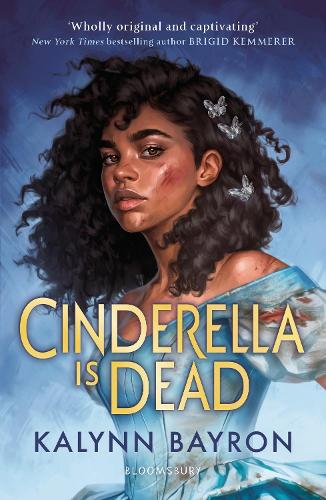 Halle Bailey in Dolce & Gabbana and De Beers reminds me a lot of cinderella– the colour of the dress, and the silhouette– and the only book that popped up in my mind was Cinderella is Dead by Kalynn Bayron. I mean, the similarities is uncanny.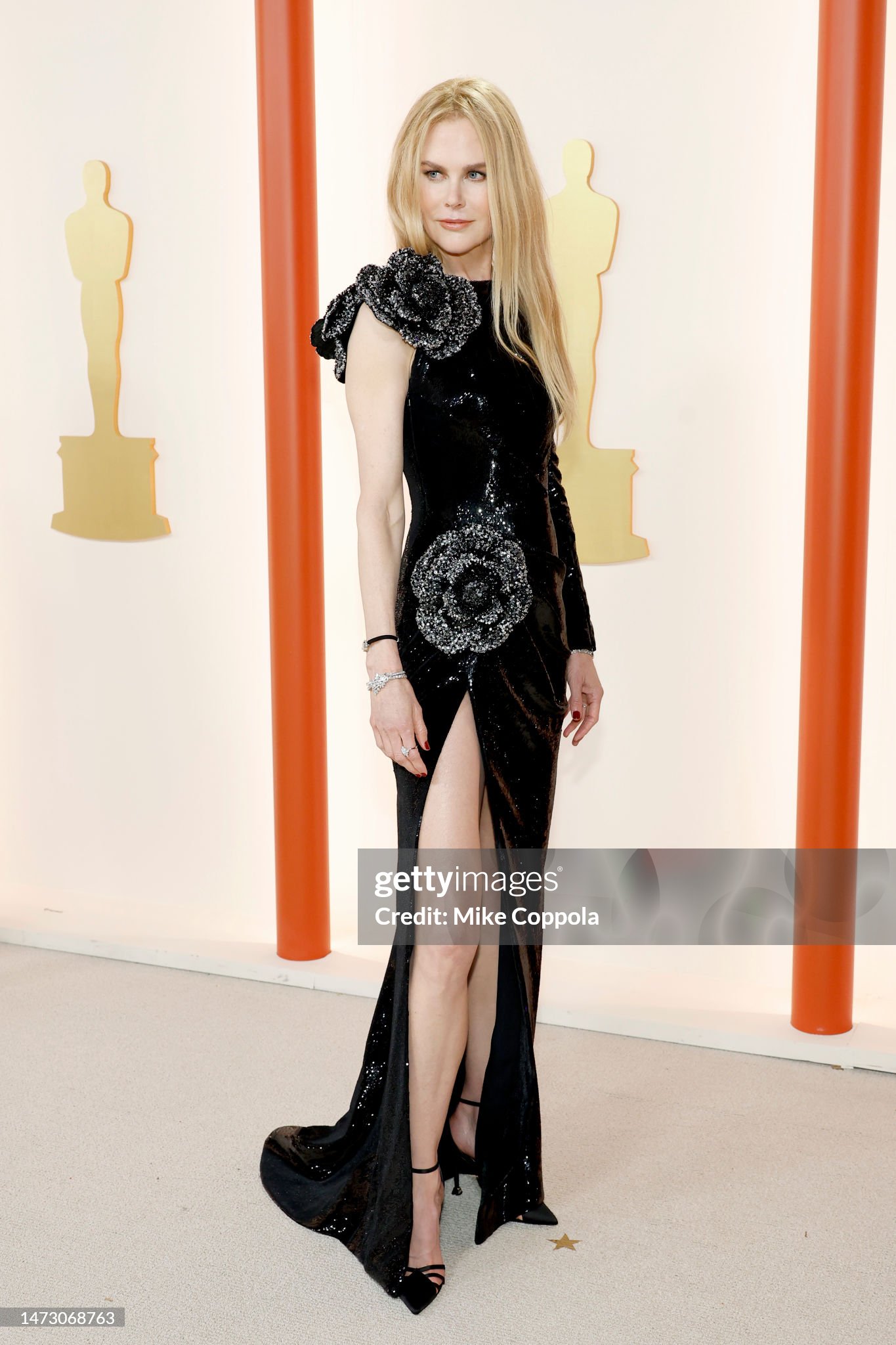 Nicole Kidman in custom Armani Privé. She was wearing a black, one-shoulder Armani Privé dress with a thigh-high slit and glittering roses adorning her shoulder and hip. Nicole Kidman's dress was giving me high fantasy/dystopian-novel main character vibes. I was initially thinking of pairing this look with Blood and Ash by Jennifer L. Armentrout but wanted something more darker. That's when George R. R. Martin's Fire and Blood came to me. Nicole Kidman can definitely play a Targaryen.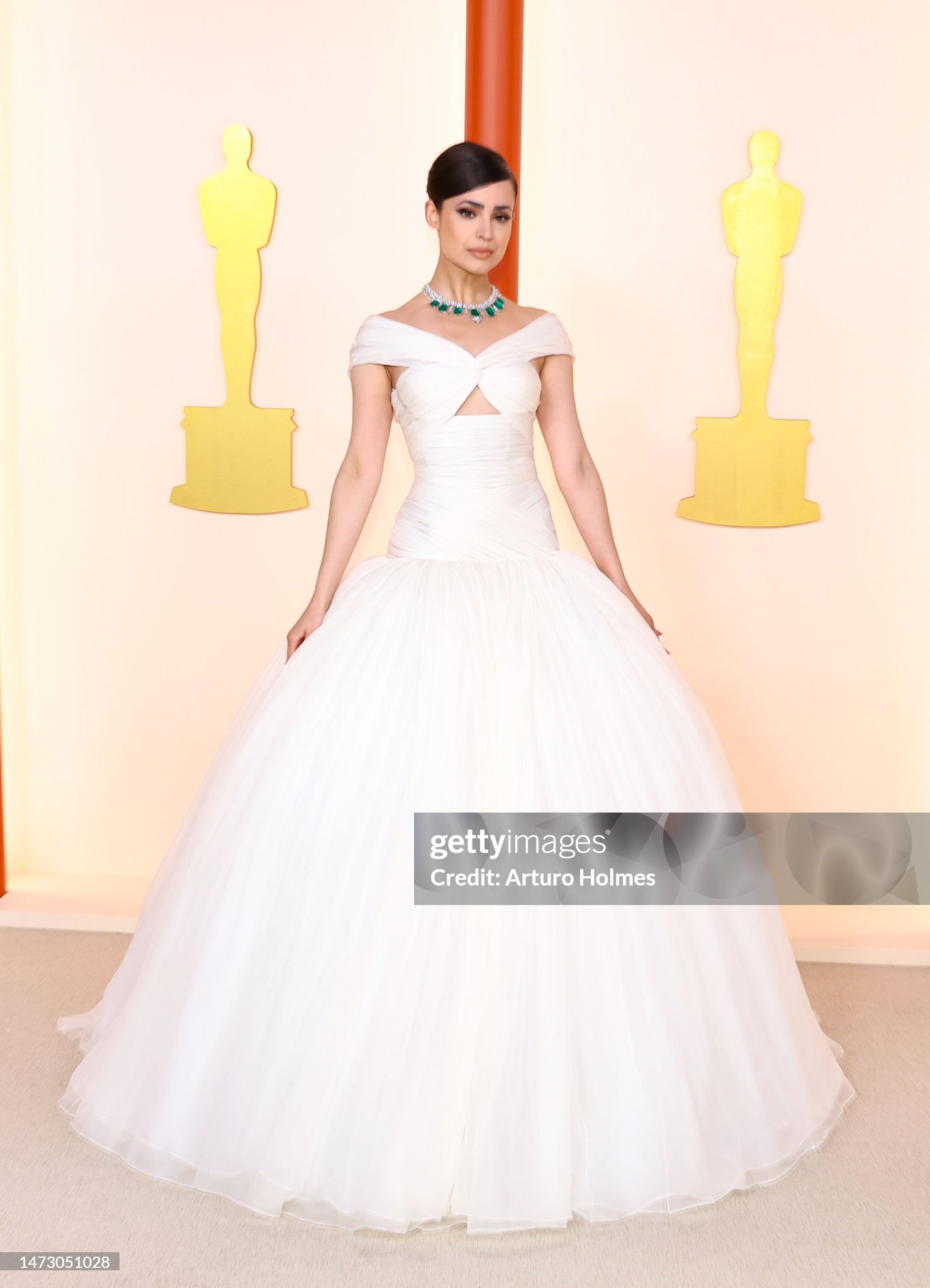 I think this one was pretty obvious. Sofia Carson donned an elegant, tulle white princess gown and "showed off a seemingly Aubrey Hepburn-inspired updo" as she made her red carpet appearance at the Oscars red carpet. This look reminded me very much of one of the Selection Series novels by Kiera Cass– The One, specifically. I think it's a perfect match.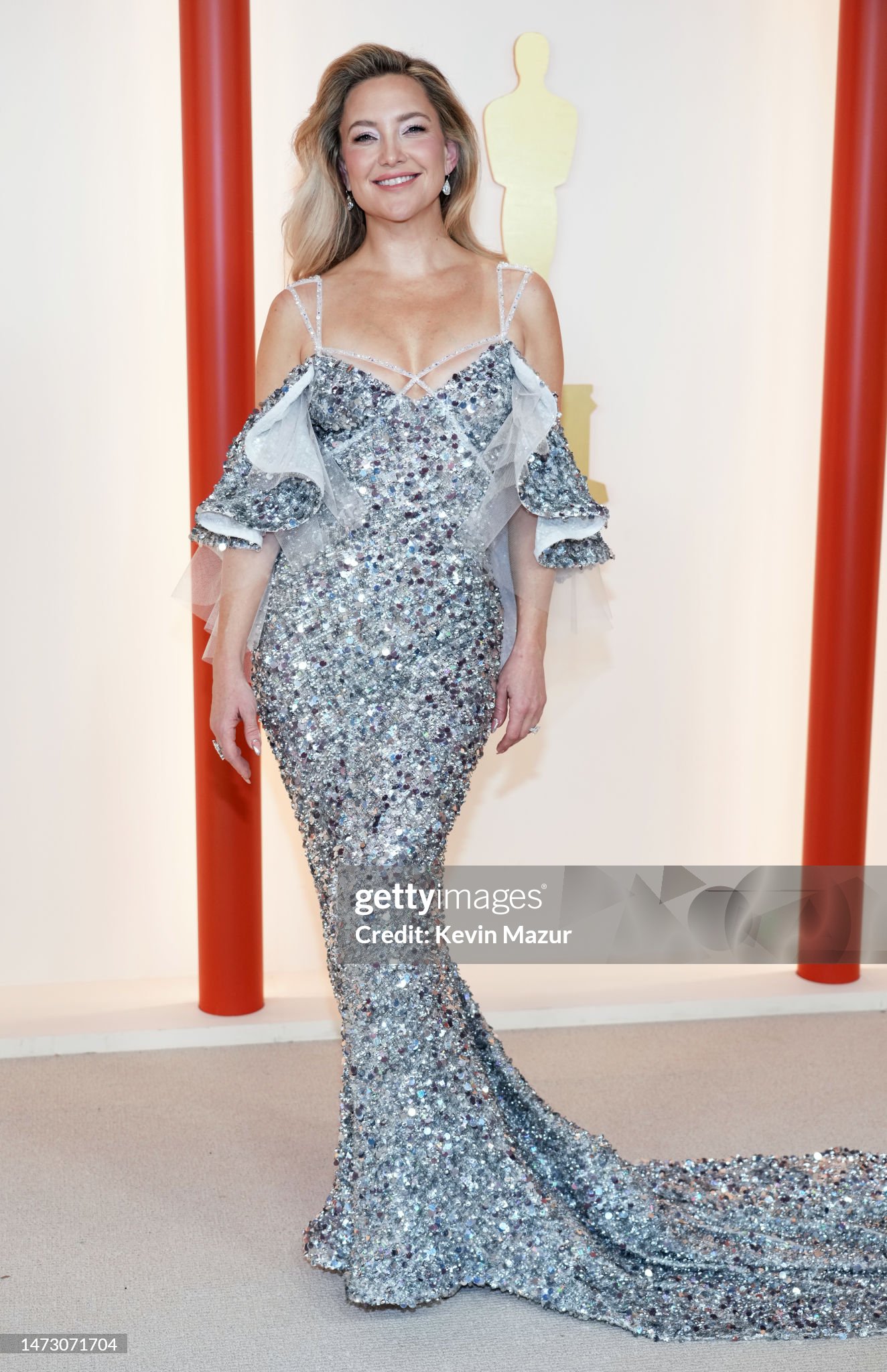 Kate Hudson's mermaid tail silhouette obviously means that the book I'm going to compare it to has to have something to do with mermaids. The Glass Onion: A Knives Out Mystery star hit red the carpet in a dazzling metallic mermaid gown by Rodarte and Rahaminov Diamonds at the 95th Academy Awards. Skin of The Sea by Natasha Bowen follows Simidele, a mermaid. This book is on my tbr, and I cannot wait to read this book soon.
---
What books would you match to these Oscars looks?
Let me know in the comments below!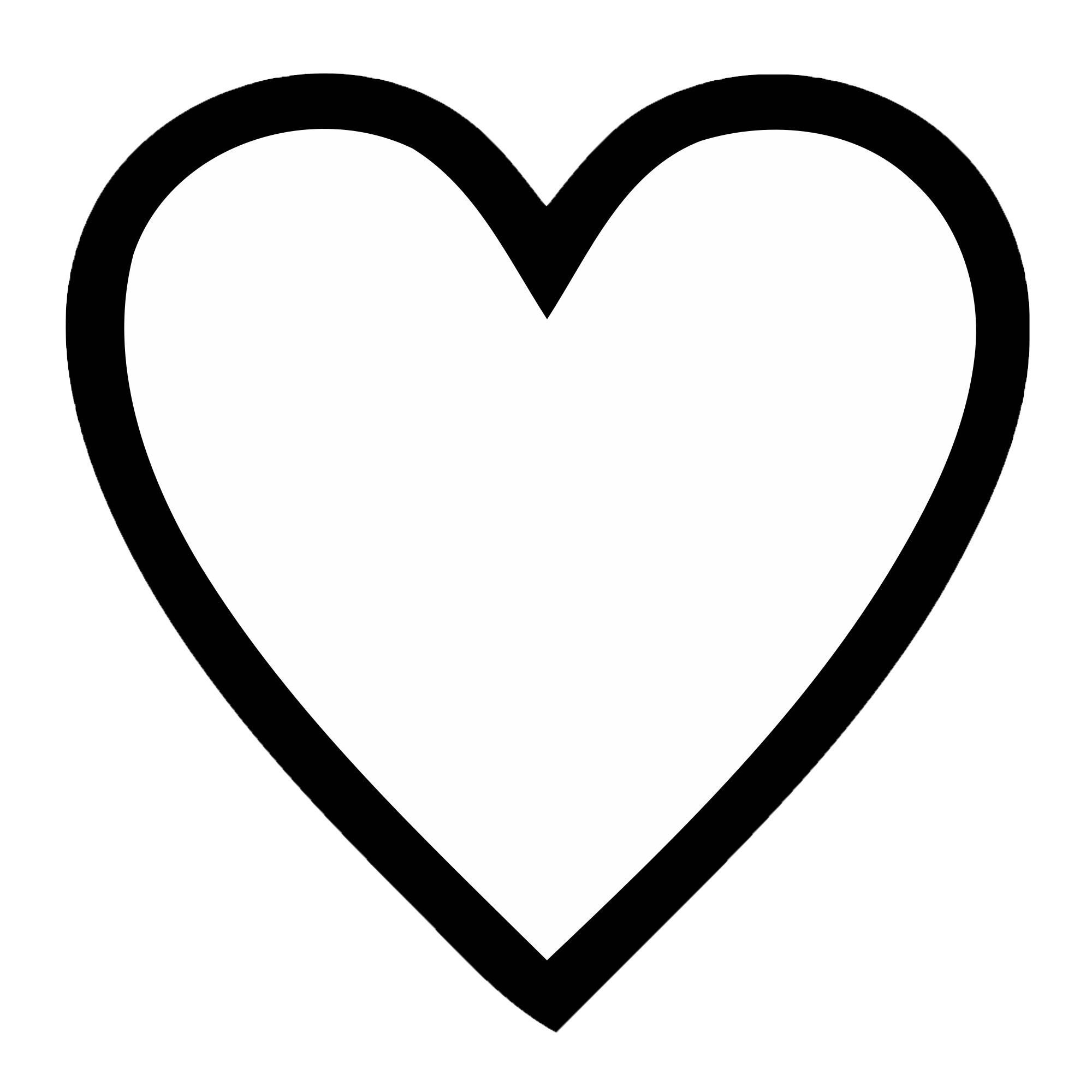 Start your FREE Kindle Unlimited 30-day trial now!:
Follow Me On Social Media and Let's Talk Books! :
My Amazon Storefront (I do get a commission if you purchase through my link):
Read More: