As a book lover, I love reading books (duh!)
So imagine my delight when I discovered books about books.
There is a whole section in Waterstones (my go-to bookstore) classed as non-fiction books that contain collections of book recommendations that cater to all types of categories. I assume these books are for readers who want to expand their reads, gift ideas for book-lovers, or pretty books perfect to display on a coffee table.
I thought it would be a fun idea to compile a short list of this "genre" of books into a list not only so YOU could be aware that fun books like these exist, but so I could have a wishlist on this blog— I am so tempted to collect a little pile for my own coffee table.
---
This is the Canon: Decolonize Your Bookshelves in 50 Books
by Joan Anim-Addo, Deirdre Osborne, Kadija Sesay George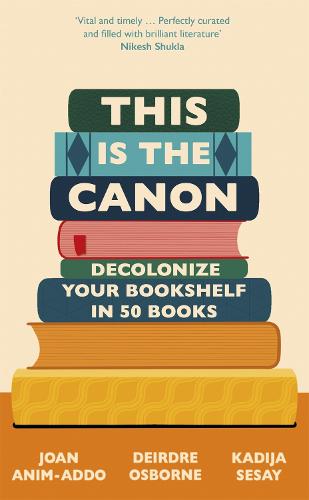 These are the books you should read. This is the canon.
Joan Anim-Addo, Deirdre Osborne and Kadija Sesay have curated a decolonized reading list that celebrates the wide and diverse experiences of people from around the world, of all backgrounds and all races. It disrupts the all-too-often white-dominated 'required reading' collections that have become the accepted norm and highlights powerful voices and cultural perspectives that demand a place on our shelves.
From literary giants such as Toni Morrison and Chinua Achebe to less well known (but equally vital) writers such as Caribbean novelist Earl Lovelace or Indigenous Australian author Tony Birch, the novels recommended here are in turn haunting and lyrical; innovative and inspiring; edgy and poignant.
The power of great fiction is that readers have the opportunity to discover new worlds and encounter other beliefs and opinions. This is the Canon offers a rich and multifaceted perspective on our past, present and future which deserves to be read by all bibliophiles – whether they are book club members or solitary readers, self-educators or teachers.
---
The Bookshop Book
by Jen Campbell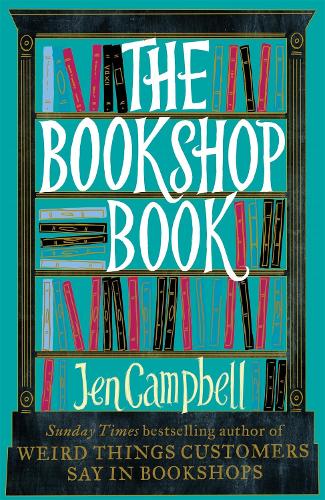 Every bookshop has a story
We're not talking about rooms that are just full of books.
We're talking about bookshops in barns, disused factories, converted churches and underground car parks. Bookshops on boats, on buses, and in old run-down train stations. Fold-out bookshops, undercover bookshops, this-is-the-best-place-I've-ever-been-to-bookshops.
Meet Sarah and her Book Barge sailing across the sea to France; meet Sebastien, in Mongolia, who sells books to herders of the Altai mountains; meet the bookshop in Canada that's invented the world's first antiquarian book vending machine.
And that's just the beginning.
From the oldest bookshop in the world, to the smallest you could imagine, The Bookshop Book examines the history of books, talks to authors about their favourite places, and looks at over three hundred weirdly wonderful bookshops across six continents (sadly, we've yet to build a bookshop down in the South Pole).
The Bookshop Book is a love letter to bookshops all around the world.
'A good bookshop is not just about selling books from shelves, but reaching out into the world and making a difference' David Almond
(The Bookshop Book includes interviews and quotes from David Almond, Ian Rankin, Tracy Chevalier, Audrey Niffenegger, Jacqueline Wilson, Jeanette Winterson and many, many others.)
---
I Will Judge You by Your Bookshelf
by Grant Snider
A look at the culture and fanaticism of book lovers, from beloved New York Timesillustrator Grant Snider
It's no secret, but we are judged by our bookshelves. We learn to read at an early age, and as we grow older we shed our beloved books for new ones. But some of us surround ourselves with books. We collect them, decorate with them, are inspired by them, and treat our books as sacred objects. In this lighthearted collection of one- and two-page comics, writer-artist Grant Snider explores bookishness in all its forms, and the love of writing and reading, building on the beloved literary comics featured on his website, Incidental Comics. With a striking package including a die-cut cover, I Will Judge You By Your Bookshelf is the perfect gift for bookworms of all ages.
---
The Penguin Classics Book
by Henry Eliot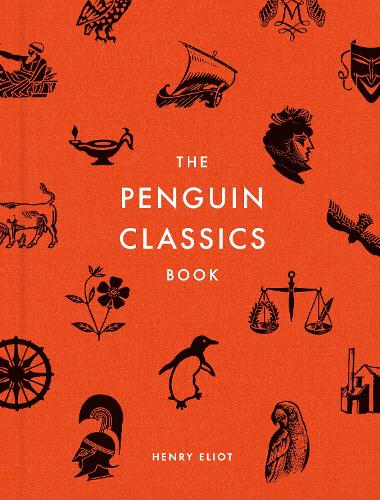 Samuel Taylor Coleridge was said to have been the last person to have read everything. Nowadays most of us need to be more selective.
Spanning 4,000 years of literary history and encompassing 500 authors and 1,200 books, the Penguin Classics list is the ultimate reader's authority. Sir Allen Lane's Penguin paperbacks were the 1935 publishing notion that revolutionised our access to great literature, the 'perfect marvels of beauty and cheapness' that so impressed J. B. Priestley. From Ancient Mesopotamian legends, Greek tragedies, Icelandic sagas and Japanese epics to the poetry of the First World War they form a map of the world in words from the ages.
Now, The Penguin Classics Book provides a sumptuous first reader's companion to the largest library of classic literature in the world. Within its pages you will find suggestions and recommendations to inspire new reading as well as insights into well-loved classics and beloved favourites. Drawing reading connections that stretch across the globe and through history, it's a book to engage, illuminate and suggest new avenues of reading adventure. It is also a celebration of an abiding series of books, which began more than seventy years ago and has grown incrementally and idiosyncratically ever since.
Compiled by Creative Editor of Penguin Classics Henry Eliot and accompanied by sumptuous illustrations that provide a visual showcase of illustrative and design excellence, The Penguin Classics Book brims with stories both on and behind the page. An extraordinary tapestry of literary history, it is an essential for every book lover (and bookseller!).
---
A Book of Book Lists: A Bibliophile's Compendium (Paperback)
by Alex Johnson
This is a book of book lists. Not of the '1,001 Books You MUST Read Before You Die' variety but lists that tell stories. Lists that make you smile, make you wonder, and see titles together in entirely new ways. From Bin Laden's bookshelf to the books most frequently left in hotels, from prisoners' favourite books to MPs' most borrowed books, these lists are proof that a person's bookcase tells you everything you need to know about them, and sometimes more besides.
Do read non-fiction books? What kind of sub-genres do you like?
Let me know in the comments below!
Follow Me On Social Media and Let's Talk Books! :
Read More! :